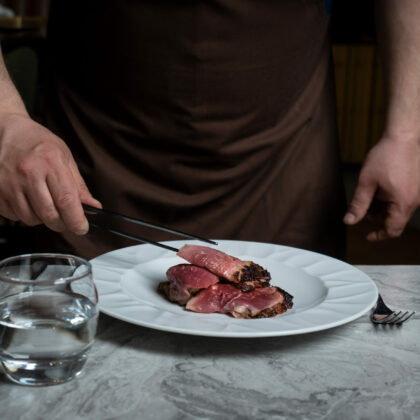 Our aged duck breasts can be enjoyed with sauce made from duck giblets and foie gras, and the thighs are served Asian style.
Our Chef
, Roman, has fine-tuned both methods of preparation to absolute perfection. You can indulge in this gastronomic experience with us every THURSDAY from 5 p.m. It is always necessary to make a
reservation
in advance. The aged duck is for 3-4 people.